Artist dan Blog
Sekali lagi.. kebetulan lagi blogwalking terus nemu ini nih KLIK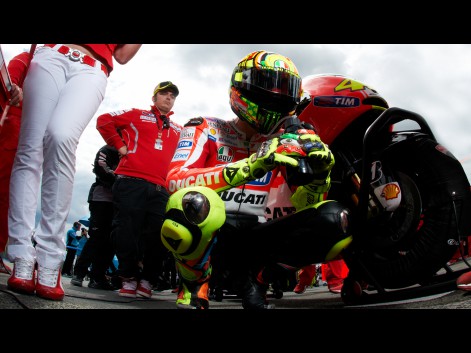 Dah pada tahu kan BOTD itu apa..?? BOTD itu singkatannya Badak Orange Terpesona Djanda, kwkwkwk percaya..? harusnya jangan..
BOTD adalah Blog yang berisi kumpulan blog2 wordpress yang paling sering di kunjungi..
Blogs of the Day – Top Blogs
The most popular WordPress.com blogs are ranked here according to a special formula.
Di blog ini kita bisa melihat blog apa aja yang lagi banyak di kunjungi, dan yang pasti kita bisa memfilter blog apa yang mau kita liat peringkatnya.. biasannya gw banyak pake filter bahasa, jadi gw bisa lihat blog2 bahasa indonesia mana aja yang lagi rame..
seperti kata mbah dukun beranak di blognya tadi di awal., dulu BOTD isinya cukup variatif ketika di filter bahasa indonesia, tapi akhir akhir ini isinya adalah…. coba tebak..

yup.. isinya mayoritas adalah blog tentang motorrr hahahahahaha.. blog2 tentang motor selalu menempati urutan pertama dalam BOTD ini. Sebenernya gak masalah sih cuma gw pada dasarnya agak sedikit tertegun dan terhenyak #eeaaa, kenapa..?
karena gw iri,
iri dan rindu kapan blog blog tentang illustrasi bisa gantian nongkrong di botd.. kapan orang indonesia bisa lebih peduli pada illustrasi, kapan orang indonesia bisa ngerti apa itu illustrasi.
well memang kenyataanya adalah artist2 indonesia boro boro mau ngeblog.. majang karyanya aja kadang suka seenak udelnya (nunggu mood dll), yang lebih parah adalah banyak sekali artist2 yang masih baru belajar enggan memajang karyanya karena nunggu "jago dulu" baru mau pajang.. biar gak di cemooh..
konyol…..
kenapa gw bilang konyol..? karena pada dasarnya sebagai artist, pekerjaan yang dilakukan (basicly) adalah cuma dua BIJI..!!!! yaitu :
1. Membuat Karya
2. Memamerkannya (eksibisi)
cuma itu aja, apa jadinya kalo seorang artist enggan memamerkan karyanya..? ehm..
gw berani bilang.. mereka adalah tergolong artist2 yang madesu..
sorry kalo agak kejem ehehehehe lha memang kenyataanya seperti itu, tanpa ekspose atau eksibisi sebuah karya hanyalah sebuah gambar tak berarti, tanpa eksibisi artist takkan bisa eksis, tanpa eksis artist bakalan susah dapet duit, tanpa duit artist makan batu…
jadi kalo ada artist yang enggan pajang karya ya berarti siap siap makan batu hehehehehehe
yang pasti ane rindu banget banyak blog blog artist makin menjamur di indonesia biar illustrasi di indonesia makin majuu..